After watching a few fluffy kitten videos I feel better now and can continue. The rest of these are just head-shakingly silly.
Contender Number 5:
Sugar momma needed - 30
I'm bored and like to meet new people no weirdos be somewhat normal maybe chat first then maybe meet for a drink it would be nice to have someone take care of me for a while.
Kinda makes you wonder what world this guy is living in. I can almost see the thought process; women get to have sugar daddies, women get to sit on their asses while their husbands work all day, women get to be taken care why can't I? Because life is totally just like that.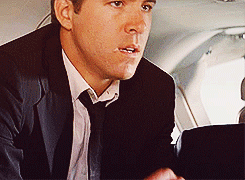 Contender Number 6:
Forbidden Fruit - 61
Looking for that woman that wants to break the rule and try the forbidden fruit of a married man. I am real and serious. Lets meet and talk. I know your out there and were hoping for the right discreet gentleman. Here I am.
*deep breath, deeeep breath* Honestly, who on earth advertises for adultery on Craigslist? (Actually a good majority of the personal ads are for men looking to cheat on their spouses. Is this regional? Something in the water? Just how humanity is now?)This cannot end well. Ahh, another chunk of my faith for humanity chipped away.
Contender Number 7:
Hi, my name is Casper and I don't know what to write anymore? One reason is because first, you women don't want a man with an education....? Don't say you do I have 3 college degrees and it freaks you out. Second, you don't want a man who can cook, has a job and a car.....? Again you don't....I'm a chef have a culinary arts degree, a great job and a 4 wheel drive jeep. It's all about looks and height again IT IS and im not being biased its a mathematical fact!!!!!! I understand I also look for certain qualities but really??? this is Craigslist not Tall dark and handsome.com anyway enough ranting just trying to make a point, yes I'm not the best looking or tallest guy but your passing up somebody with integrity, loyalty, kindness, passion, respect, love, creativeness and intelligence.
I wonder if this guy realizes that maaaybbeee it isn't his 3 degrees, culinary genius, awesome job-ness that is pushing women away. Starting your ad with 'you women' automatically FAILS you. Dude is riding the line of making women into alien creatures no sane man can understand. Not to mention the subtle vibe of pissed off-ness and the you-owe-me-ness is a little offputting.
aaaaand I'm done. My advice? Don't date on Craigslist. My second piece of advice? Go spend a nice loooong visit with Doctor Nerdlove